Trauma-informed practice (also called trauma-informed care) is based on the idea that most individuals who seek care have experienced a significant traumatic event at some point in their lives (SAMHSA, 2019).
The development of the National Centre for Trauma-Informed Care (NCTIC, 2019) in 2011 in the USA also marked growing recognition of the impact of psychological trauma and its important role in health care services in general.
Practitioners and agencies providing trauma-informed care help people make the link from their past histories to present health concerns and reframe their reactions and behaviours as attempts to cope with what they have experienced.
In brief, the trauma-informed model of care encourages practitioners to consider how traumatic experiences may impact people throughout their lifespan, how these experiences may contribute to a variety of emotional, physical, and cognitive problems, and if trauma reactions are present, how to reduce those reactions through best current practice. (…)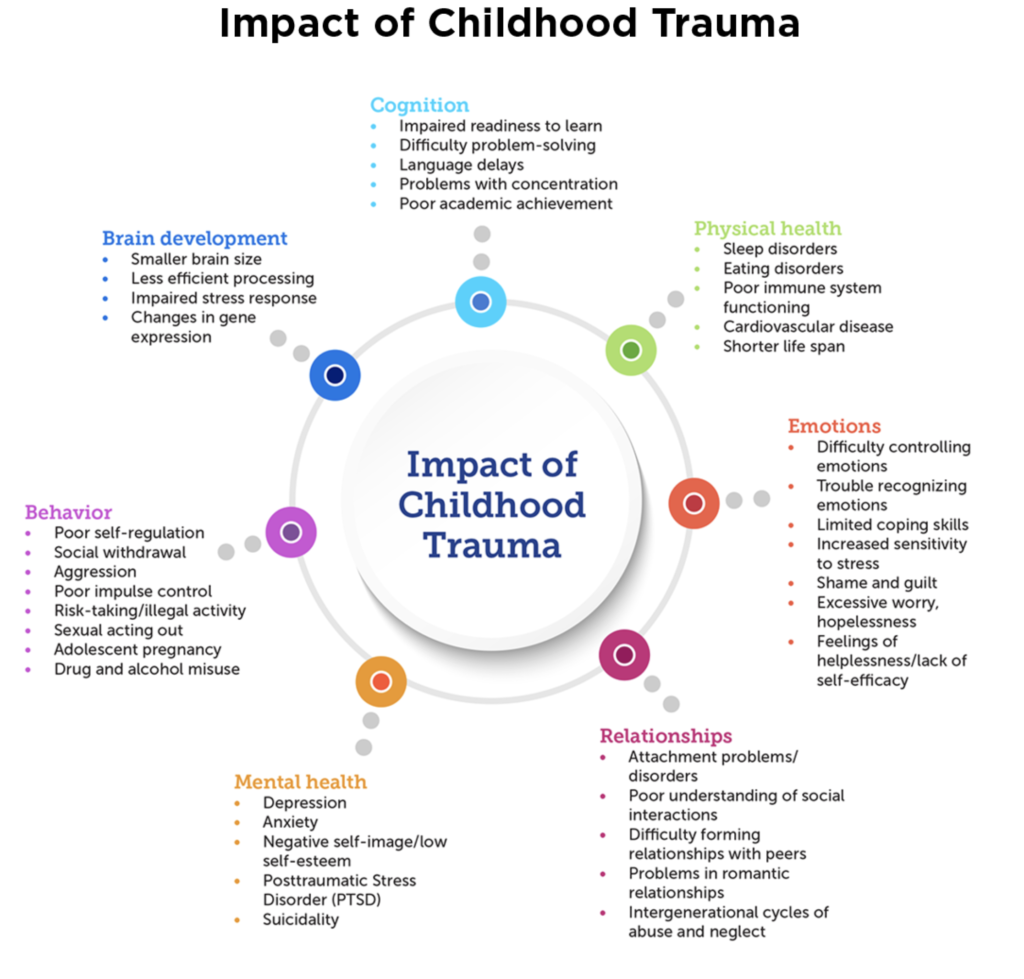 Major principles of trauma-informed practice
1 Trauma is part of many disorders and challenges for people of all ages.
A trauma informed view recognizes that there is an interrelation between trauma and potential outcomes of trauma, e.g. substance abuse, eating disorders, depression, anxiety etc.
It is important to understand how traumatic events throughout the lifespan impact emotional and physical health and general quality of life.
While there are specific categories of trauma (single incident or acute trauma, post-traumatic stress disorder or PTSD, intergenerational trauma, and historical trauma), results of studies like the Adverse Childhood Experiences (ACE) study (Centers for Disease Control and Prevention 2019, see youtube video below) demonstrate the multiple associations between childhood maltreatment and negative health outcomes later in life, adoption of risky health behaviours, emergence of social, emotional and cognitive impairment and early death.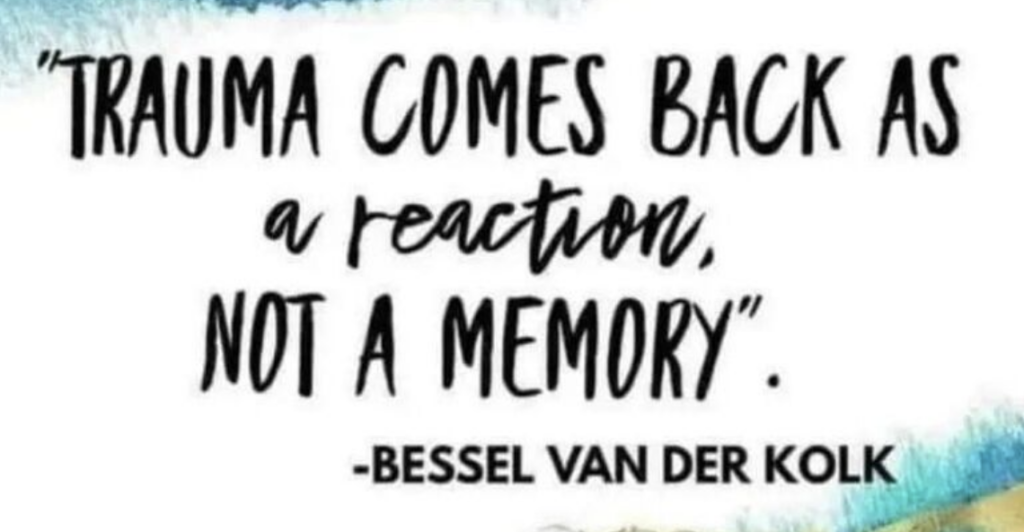 Other concepts, such as developmental trauma and complex trauma, are key to understanding multidimensional outcomes and individual responses to life events.
2 Trauma is not just a psychological experience, it is a mind-body experience.
Trauma specialists emphasize the role of the body, physiology, neurobiology, and neurodevelopment in identifying and addressing trauma reactions, these areas in particular inform practitioners about how to assist traumatized individuals and are key to trauma informed care.
The mind is defined not only as a function of the brain, but as a system that involves the individual in relation to others.
Interpersonal neurobiology (Siegel, 2012) shows that relationships with people, environment, and other systems, impact how individuals respond to traumatic events and is another key part of the mind-body experience (…)
also see EMDR, Post Traumatic Growth
Trauma and the nervous system: a polyvagal perspective
source: Cathy Malchiodi | Trauma and Expressive Arts Therapy | Brain, body and imagination in the Healing Process (2020)
Nutritional approaches to psychotrauma
7 Hidden Effects of Trauma and Complex Trauma (2021)
How Trauma Affects Relationships (NICABM)